As I mentioned in an earlier post, Adam Roberts has been blogging about the Aeneid, prompted by his reading of Seamus Heaney's fragmentary translation. Adam concludes his most recent post on the subject with these thoughts:
One of the biggest questions about the Aeneid, one critics and scholars still debate, is whether it is a simply encomium for Empire, sheer Augustan propaganda; or whether (as in Shakespeare, who presents us with a similar difficulty) the surface celebration of the triumph of the state and the authority of the strong leader veils much more complex and critical sense of what Empire means. Since we nowadays tend to value complexity, and prize texts that hide cross-currents and ironies under their surface storytelling, it's tempting simply to assume the latter. I have to say, I'm not convinced. We might think that condensing together into one dark-coloured and potent cube loss, punishment and imperial glory is to force three immiscible elements into an unstable emulsion, that the contradictions and tensions in the ideological structure of the poem will pull it apart. But I don't think so. Of course we know that Empire is a grievous thing to be on the receiving-end of, as armies march into your homeland and subdue your way of life and prior freedoms to theirs. But Empire is hard work for the conquerors, too, However asymmetric the balance, it entails losses and punishments on both sides. Maybe the mixture in Aeneid 6 speaks to a simpler truth.
Indeed this seems to me likely — though that's a point difficult for many of us to grasp, because we are so accustomed to literary culture as fundamentally adversarial in relation to the culture at large. This is an inheritance of Modernism, as Paul Fussell explained some years ago in a very smart essay; but it is a lasting inheritance. It explains why when critics call a writer or a text "subversive" it's always a compliment. That a truly great artist could also be wholly supportive of his society's chief political project scarcely seems possible to us.
I'm now re-reading (for, I believe, the fourth time) a book that I think of as one of the great monuments of twentieth-century humanistic scholarship, Charles Norris Cochrane's Christianity and Classical Culture (1940). As an interpretation of Rome's passage from republic to pagan imperium to Christian imperium it is, I believe, unsurpassed and of permanent value. Cochrane believed that Virgil understood what Octavian was trying to achieve, endorsed it, developed and as it were poetically theorized it, all in a way that was recognizable to Octavian as his own work. In Virgil, Cochrane says, the Romans "at least discovered the answer by which their [cultural and political] doubts and perplexities were resolved; it was he, more than any other man, who charted the course of their imperial future."
Here's the key passage:
Viewed in the light of [Virgil's] imagination, the Pax Augusta emerged as the culmination of effort extending from the dawn of culture on the shores of the Mediterranean — the effort to erect a stable and enduring civilization upon the ruins of the discredited and discarded systems of the past. As thus envisaged, it thus constituted not merely a decisive stage in the life of the Roman people, but a significant point of departure in evolution of mankind. It marked, indeed, the rededication of the imperial city to her secular task, the realization of those ideals of human emancipation toward which the thought and aspiration of antiquity had pointed hitherto in vain. From this standpoint, the institution of the principate represented the final triumph of creative politics. For, in solving her own problem, Rome had also solved the problem of the classical commonwealth.
This is what Virgil taught the Roman people, and continued to teach them for hundreds of years. In Cochrane's telling, the later rulers of Rome betrayed this inheritance in multiple ways, but to Virgil's articulation of the Roman mission — to regere imperio populos, Romane, memento / (hae tibi erunt artes), pacisque imponere morem, / parcere subiectis, et debellare superbos — there was simply no alternative, no other way of conceiving Roman identity. The Roman world long awaited a figure of comparable genius, a comparable sweep of imagination and force of language, to offer a competing vision.
Eventually, though too late, that figure appeared: Augustine of Hippo.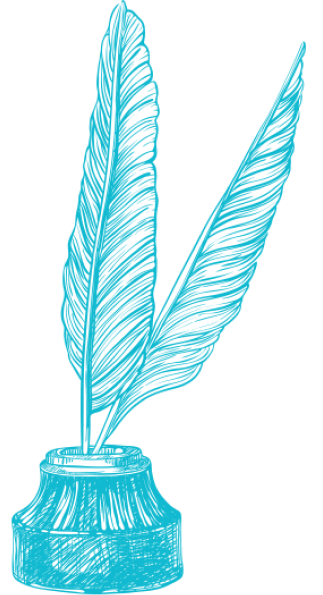 Text Patterns
June 2, 2016