Unfortunately, Steven Johnson, once one of the sharpest cultural commentators around, seems to be turning into a caricature. His recent response to the concerns about digital life articulated by Nicholas Carr and others is woefully bad. He simply refuses to take seriously the increasingly large body of evidence about the negative consequences of always-on always-online so-called multitasking. Yes, "multitasking makes you slightly less able to focus," or, as he later says, "I am slightly less focused," or, still later, "we are a little less focused." (Am I allowed to make a joke here about how multitasking makes you less likely to notice repetitions in your prose?)But what counts as a "little less"? Choosing to refer only to one of the less alarming of the many studies available, Johnson reports that it "found that heavy multitaskers performed about 10 to 20 percent worse on most tests than light multitaskers." Apparently for Johnson losing 20% of your ability to concentrate is scarcely worth mentioning. And apparently he hasn't seen any of the studies showing that people who are supremely confident in their multitasking abilities, as he appears to be, are more fuddled than anyone else.Johnson wants us to focus on the fabulous benefits we receive from a multitasking life. For instance,
Thanks to e-mail, Twitter and the blogosphere, I regularly exchange information with hundreds of people in a single day: scheduling meetings, sharing political gossip, trading edits on a book chapter, planning a family vacation, reading tech punditry. How many of those exchanges could happen were I limited exclusively to the technologies of the phone, the post office and the face-to-face meeting? I suspect that the number would be a small fraction of my current rate.
And then, later: "We are reading more text, writing far more often, than we were in the heyday of television." So it would appear that Johnson has no concept whatsoever of quality of interaction — he thinks only in terms of quantity. How much we read, how much we write, how many messages we exchange in a day.That's it? That's all? Just racking up the numbers, like counting your Facebook friends or Twitter followers? Surely Johnson can do better than this. I have my own concerns about Carr's arguments, some of which I have tried to articulate here, but the detailed case he makes for the costs of connection deserves a far more considered response than Johnson is prepared to give it.I think the Steven Johnson of a few years ago would have realized the need to make a much stronger — and probably a wholly different — case for the distracted life than this sad little counting game. He should get offline for a few weeks and think about all this some more.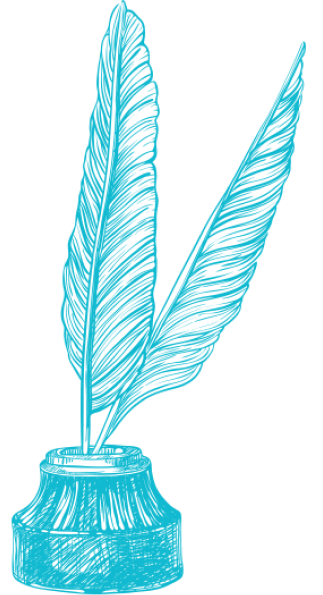 Text Patterns
June 19, 2010