This fascinating article by David Graeber and David Wengrow challenges a strongly established historical account — one, they say, having its origins primarily in the work of Rousseau — that posits, in the early human era, egalitarian hunter-gatherer cultures displaced by farming cultures that brought technological progress but also social inequality. That narrative is, shall we say, problematic:
That is the real political message conveyed by endless invocations of an imaginary age of innocence, before the invention of inequality: that if we want to get rid of such problems entirely, we'd have to somehow get rid of 99.9% of the Earth's population and go back to being tiny bands of foragers again. Otherwise, the best we can hope for is to adjust the size of the boot that will be stomping on our faces, forever, or perhaps to wrangle a bit more wiggle room in which some of us can at least temporarily duck out of its way.
Graeber and Wenbow think the existing evidence — which necessarily is rather spotty — tells a different tale:
Abandoning the story of a fall from primordial innocence does not mean abandoning dreams of human emancipation – that is, of a society where no one can turn their rights in property into a means of enslaving others, and where no one can be told their lives and needs don't matter. To the contrary. Human history becomes a far more interesting place, containing many more hopeful moments than we've been led to imagine, once we learn to throw off our conceptual shackles and perceive what's really there.
You can read the essay for their argument, which I think is strong, if not utterly compelling. (It will be interesting to see the responses it gets from paleohistorians and archaeologists.) For now, I just want to call attention to the concluding paragraph:
The pieces are all there to create an entirely different world history. For the most part, we're just too blinded by our prejudices to see the implications. For instance, almost everyone nowadays insists that participatory democracy, or social equality, can work in a small community or activist group, but cannot possibly 'scale up' to anything like a city, a region, or a nation-state. But the evidence before our eyes, if we choose to look at it, suggests the opposite. Egalitarian cities, even regional confederacies, are historically quite commonplace. Egalitarian families and households are not. Once the historical verdict is in, we will see that the most painful loss of human freedoms began at the small scale – the level of gender relations, age groups, and domestic servitude – the kind of relationships that contain at once the greatest intimacy and the deepest forms of structural violence. If we really want to understand how it first became acceptable for some to turn wealth into power, and for others to end up being told their needs and lives don't count, it is here that we should look. Here too, we predict, is where the most difficult work of creating a free society will have to take place.
What I find noteworthy here is the pre-cooking of the evidence. The "historical verdict" isn't in yet, but Graeber and Wenbow, miraculously, already know what it will say: that when we peer into the distant past we see that the great impediment to human freedom is not the technological and capitalist order created by farming, but rather, yes, the family. The family is the monster in the closet of human prehistory. It is the family that must be destroyed. [UPDATE: Graeber and Wengrow do not say this, and I was wrong to claim that they do. See Graeber's comment below. I've also struck through some of my extravagantly premature conclusions below, while leaving them visible in order to accept the shame I deserve.]
To which my first thought is, more or less, this. And my second thought is that I'm tempted to blog my way through Carle Zimmerman's Family and Civilization.
But beyond that, I'll just note that it's pretty sad that this from-the-ground-up reconsideration of history, this utter dismantling of conventional narratives, this opening of the door to radical new possibilities, is all in the service of … reaffirming and reinscribing the decontextualized, autonomous subject of the liberal order. Graeber and Wenbow throw out the historical narrative pioneered by Rousseau in order to provide a slightly different justification and celebration of Rousseau's picture of the human being. "I love to tell the story, … to tell the old, old story …" It seems yet another illustration (as if any were needed) of Patrick Deneen's thesis that liberalism fails through succeeding, and when confronted by that failure, always replies with the demand for mo' better liberalism. Graeber and Wenbow lack the imagination to think their way beyond what in our time is the most conventional of all anthropologies. It turns out that a thoroughgoing revision of our understanding of early human history just happens to confirm everything Graeber and Wenbow already believe. What were the chances?
I have more to say in another post about hunters, gatherers, and Adam Roberts. Stay tuned.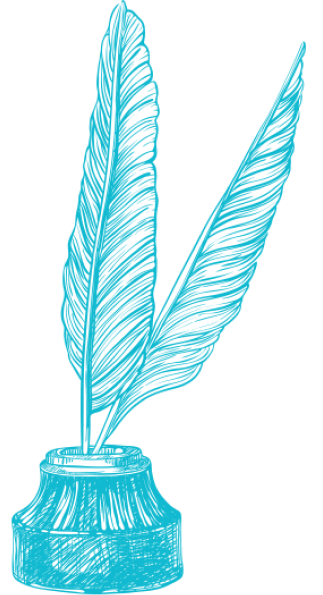 Text Patterns
March 5, 2018