Here I want to follow up on my previous post on academic publishing and the patronage system.
First, just a note that the article by Stanley Fish that I cited in that post created an interesting conversation that can be found here, at least for those with JSTOR access.
Now, back to the main issues raised by Wellmon and Piper: As I mentioned in my earlier response, their work brings a welcome historical dimension to the issues they raise, identifying the ways in which the rise of the modern research university, starting in the late 18th century in Germany, sought to avoid or transcend the limitations of a patronage regime but ended up (largely, though not wholly) reinscribing such a regime in a disguised and more systematic form.
It was what we might call a Weberian development: a community or network of scholarship — the old Republic of Letters about which Anthony Grafton, more than anyone else, has written so eloquently — that depended a good deal on the charisma of individual figures, from Petrarch to Erasmus to Voltaire, was gradually rationalized and systematized. Wellmon and Piper and I are the heirs of that rationalized system, and for better or worse have to function within it. But as a professor at a private Christian university, as opposed to the public institutions that Chad and Andrew work at, my ties to that system are slightly looser. The epistemic world of Christian scholarship in the humanities overlaps with the larger scholarly world but has various regions that lie well off that map. At Wheaton, where I taught for 29 years, an English or philosophy professor could (might not, but could) get tenure while writing only for specifically Christian journals and presses; at Baylor, where I now teach, that would not be possible, but some publication with Christian scholarly outlets is usually acceptable.
So from where I sit the rise of the modern research university, with its national and often international standards of accreditation and prestige, is a mixed blessing, and I am tempted to wonder whether, in the university as it is currently constituted and likely to be constituted for the imaginable future, any serious alternative to the current epistemic regime can be achieved.
If such an alternative regime is ever to be realized, then it might well need to involve reflection on what elements of that Republic of Letters could be reconstituted. In contrast to the research university the Old Republic was characterized by
locally variable interests and approaches
dependence (as noted above) on individual charisma
loose and variable social ties among its members
loose and variable relations to intellectual institutions
a common language (Latin) for much of its history
private and locally variable publication technologies
dependence on postal service for most of its exchanges of ideas
For a time it seemed to me that the internet might allow for the formation of structurally similar networks of scholars, more-or-less loosely related to but not confined by academic institutions. I remember, ten or fifteen years ago, hearing fairly regularly from people who didn't hold academic positions but who nevertheless — or perhaps not nevertheless but rather consequently — offered interesting ideas that I did not come across in my regular academic reading. (These people often held advanced degrees but did not have academic jobs, for a variety of reasons.)
The success of these networks depended on a reliable means of exchanging ideas, something that, early in internet's history, was enabled by various technologies: the BBS, the newsgroup, the listserv. But when we moved from those technologies to the World Wide Web, and thus to comment-enabled blogs, things started to go seriously wrong, largely because ignorant and/or malicious people, who didn't even have to sign up for a listserv in order to share their opinions, drove the more measured and thoughtful people out of comment threads. Then, at about the time that everyone started to figure out the necessity of comment moderation, Twitter arose, and suddenly commenting on blogs seemed burdensome to people.
For instance, the number of comments on this blog has steadily declined, though for a while, until I began emphasizing that I don't read Twitter replies, people would respond there — inevitably more briefly, and therefore less clearly and cogently, than they would have if they had chosen instead to comment on the blog itself. Now I get very few responses at all to what I write here. I think the rise of social media, and especially Twitter, has done great damage to any hopes for an online Republic of Letters that could provide a kind of epistemic counterpoise to the Academy. Perhaps when Twitter burns itself out — which I believe it will do, and fairly soon, thanks to the crass indifference of its leadership to the abuse that goes on there — some new possibilities will arise, or old ones come back into view.
But without some such counterpoise — some intellectual ferment going on outside the disciplinary powers of the research university (and I mean "disciplinary" primarily in a Foucauldian sense) — then I doubt whether we'll see a significant alteration in how the university works.
Let me return now to the question that Wellmon and Piper ask: "What are the epistemic effects of a system in which academic prestige is so unequally distributed and how might we, as an academy, foster a more intellectually diverse space of academic communication?" I want to suggest one possible answer to that question: If we want the university to become a more intellectually diverse space, then maybe we need to find ways to strengthen and vivify intellectual discourse outside the university. Because it is only when serious alternatives to the epistemic practices of the university are being cultivated elsewhere that the university is likely to reconsider how it does its business. In this way a major investment of academic intellectual resources in the world outside the academy could constitute, at one and the same time, a public service and a means of self-invigoration.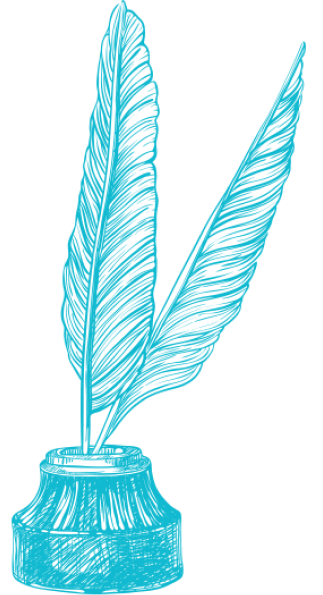 Text Patterns
January 18, 2017