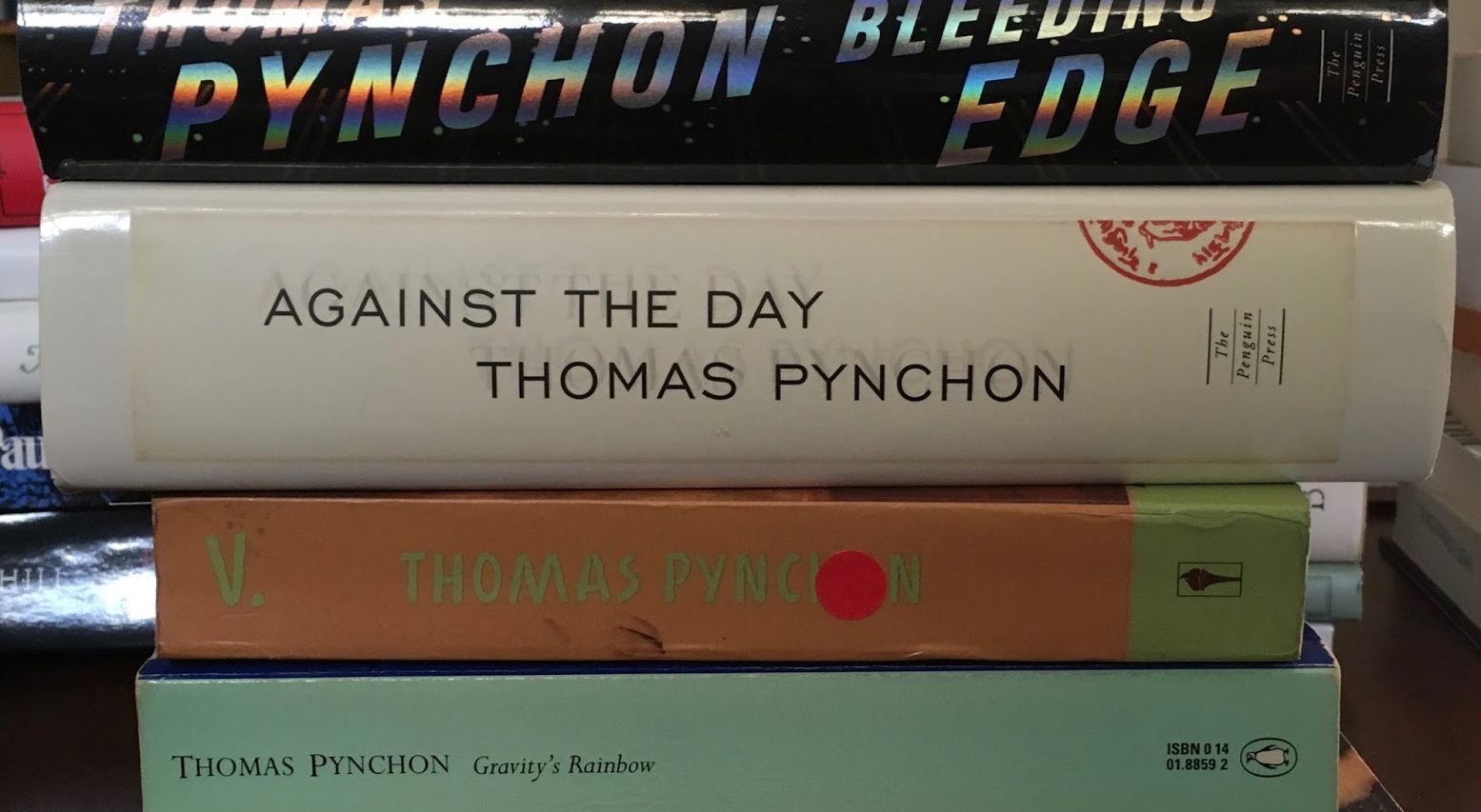 (the other two I'm reading digitally)
Reading Pynchon — especially in the large quantities I am ingesting this holiday season — is a peculiar experience for this long-time lover of fiction, because, I find, I don't know whether Pynchon writes good novels. Indeed, it's not obvious that he writes novels at all. I do not doubt for a moment that he is a great genius and that his ideas reward all the attention you choose to give them; I'm not questioning that; every step further into his fiction reaffirms that judgment; but his books are very peculiarly made and I can't say with any confidence whether they are well made. I could only make such a judgment if I were confident that I know precisely what Pynchon is trying to do, and I lack that confidence.
Some critics have argued that Pynchon writes Menippean satires rather than novels, and I'm sympathetic to that argument — indeed, I have said the same about C. S. Lewis, who shares with Pynchon an interest in the drama of ideas and tends also to create characters who are embodiments and mouthpieces of ideas. Northrop Frye's comment that "the novelist sees evil and folly as social diseases, but the Menippean satirist sees them as diseases of the intellect" is exceptionally pertinent to Pynchon, I think.
But even granted that genre identifier, I still find myself in a constant state of puzzlement about what Pynchon is trying to do at any given point in any given book. I'm in Vineland right now, and I'm finding, to paraphrase what someone famously said about Wagner's operas, some magnificent moments and some really brutal half-hours. So, to cite a fresh example, why, why, in the middle of the book, do we get page after page of the adventures of Vato and Blood, the proprietors of V&B Tow? They have, as far as I can tell, absolutely nothing to do with anything — they're just what, in a review of Against the Day, Louis Menand calls "Pynchonian wallpaper." It gets tiresome enough in a 400-page book like Vineland, so I am trying to prepare myself for dealing with it in a book three times as long.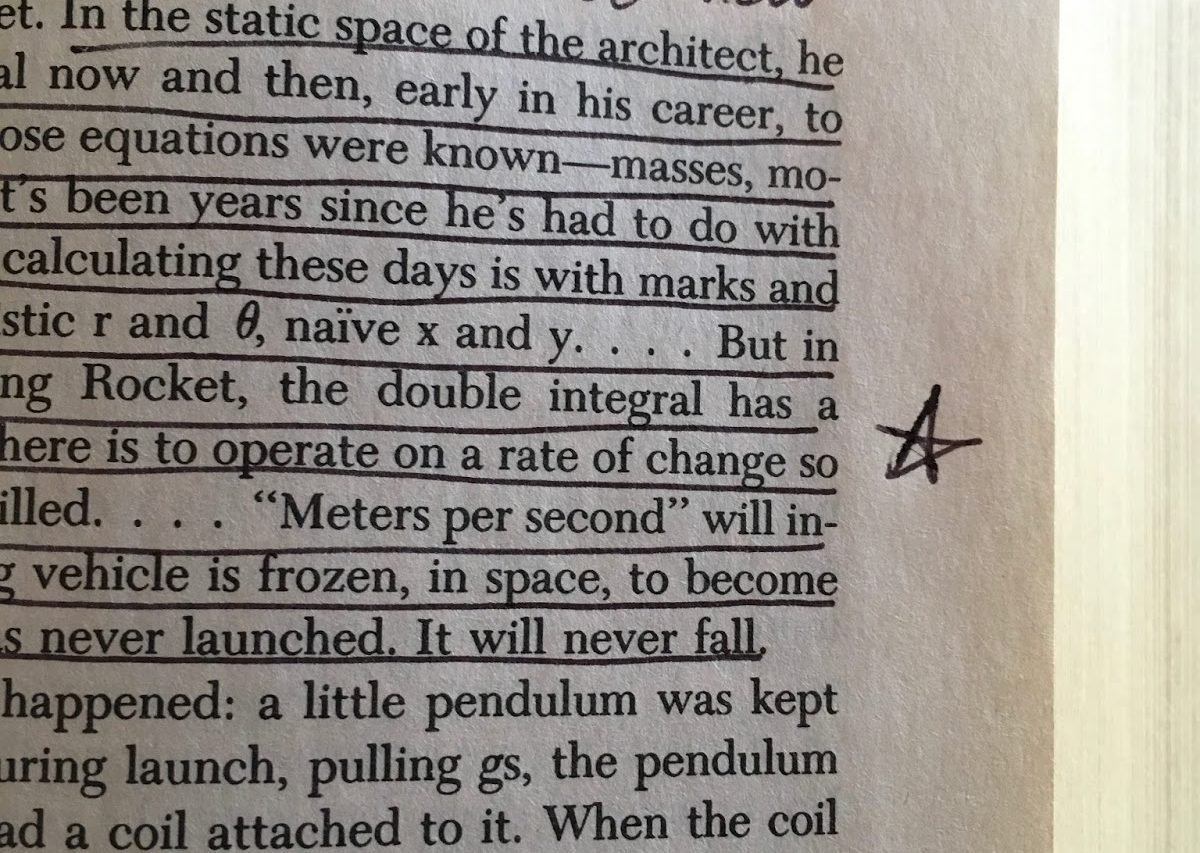 Now, let me make a distinction here: also in Vineland we hear a good deal about birds — never at the forefront of tha narrative, but often in the background, eating dog food or watching, from outside a window, what this book invariably calls the Tube, or being alarmed by human violence, or whatever. At the moment I have no firm idea why they're there, and I may never feel that I've figured it out, but there is clearly some purpose to their frequent appearances. I can say the same about Pynchon's use (elsewhere but esp[ecially in this book) of multiple levels of nested flashbacks. But Vato and Blood's inability to sort out the lyrics of the songs they try to sing together? Useless crap, as far as I can tell.
Maybe that useless crap was fun to write, though. Reading Pynchon, I think that he always has some very clear sense of what a given book is fundamentally about, what he wants to accomplish with it, but I also feel that he just indulges himself sometimes, in a what-the-hell-I'm-Thomas-effing-Pynchon spirit. And if so, then that makes his books less well-made, less coherent and beautiful as aesthetic objects. I once heard the philosopher Nick Wolterstorff comment that his sense of what makes for a good, strong argument was shaped by his having come from generations of woodworkers and cabinetmakers, arts in which he himself was instructed: a sound argument for Nick needs to fit together precisely, to have smooth and tight joints. No image could be less appropriate to a Pynchon novel, which seems to be thrown together any which way and yet clearly rises to a towering height and shows no signs of toppling over.
Which is another way of saying that the techniques of artistic making employed by Pynchon are obscure to me: Not only am I often confused about what he's trying to do, I can't even see what tools he's using to do it. In his great book on Joyce's Finnegans Wake, John Bishop cites a comment by friend of Joyce's who was helping him insert ever more obscure foreign words into the text, but whose suggestions were sometimes met by a pause, and then: "I can't use it." Bishop notes that this enigmatic response suggests that Joyce's methods were "darkly principled": he had a thought-out rationale, but it wasn't one he was sharing even with those who had come to help him. I can't help wondering if many of Pynchon's most inexplicable passages aren't also and equally "darkly principled." But even if they are, in a hundred years I could never guess what Vato and Blood are doing in Vineland.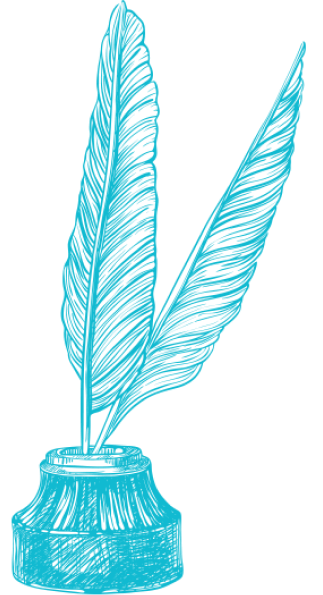 Text Patterns
December 28, 2016