A book that I have returned to often over the years is Gabriel Josipovici's The Book of God. Josipovici is an English (though born in France) novelist and critic who, at some point in the 1980s, learned Hebrew and Greek in order to read the Bible, and The Book of God is an account of what he discovered when he worked his way through that strange text.
The Book of God is a readerly book, a book about the experience of encountering Scripture by someone who did not grow up thinking of the Bible as "the book of God," and Josipovici is especially interested in exploring those moments when the Bible seems to want to thwart readers, or at least the kind of reader that most people today tend to be. Consider, for instance, the mind-numbing detail of the account of building the Tabernacle (and associated objects) that the book of Exodus provides — twice. First the Lord tells Moses about all the parts of the Tabernacle and what they should be made of, along with similar instructions for the garments of the priests and other related matters. Then — after Moses brings this information down from the mountain only to discover that Aaron has built a golden calf for the people to worship, and after that little disaster has been dealt with — we have described for us the process by which the workmen of Israel did, quite precisely and obediently, just what the Lord instructed them to do.
It's almost impossible, Josipovici says, to read all this; it cuts against the grain of everything we think reading is. And there's something else odd about it: several commentators have noticed that, as long and detailed as the instructions recounted in Exodus are, you couldn't actually build a Tabernacle from them — too much is omitted, so later attempts at reconstruction have necessarily involved a great deal of guesswork. So the whole episode, or set of episodes, is rather odd.
Josipovici therefore wonders if there isn't some other way to make sense of it, and he decides to approach the interpretative problem in a different way. He notes that in the Tabernacle episode we have detailed accounts of the building or fabricating of complex objects. Where else in the Hebrew Bible do we see the building or fabrication of complex objects?
The answer is: in at least six other places.
As I read this section of Josipovici's illuminating book, it occurs to me that one way to subdivide these descriptions is:
what the Lord himself builds,
what the Lord specifically instructs humans to build,
what the Lord does not instruct but permits humans to build, and
what humans build in defiance of and rivalry with the Lord.
To see these acts of making in this light is to see that each act of making is an act of glorification: something or someone is glorified, celebrated and raised up, through the making.
Those of you who have read my stuff for a while know that I am interested in thinking theologically about technology, or, to put the task in another way, incorporating reflections on technology into theological accounts of human thought and action. I might describe the recent Pynchon read-through as a subset of my larger inquiry into the technological history of modernity, which is itself a subset of a theology of technology, which is in turn a subset of a general theological anthropology. I keep thinking about these matters, and reading everything I can find that seems related to them, in the hopes that at some point I will figure out the level at which I can make an appropriate contribution. A book just on Pynchon might be a little too narrow; a theological anthropology is almost certainly too broad a project for me and beyond my scholarly competence (I am not, after all, a theologian).
But as I'm feeling my way blindly around this elephant, it occurs to me that pausing to reflect on the implications of these descriptions of building in the Hebrew Bible might be a useful way to isolate some coordinates for a theology of technology. So more on that in subsequent posts.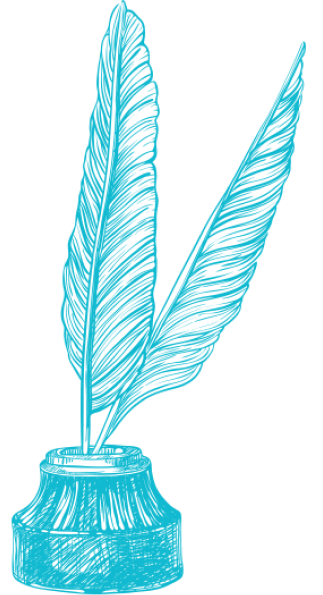 Text Patterns
February 13, 2017